NEW CLICK HERE FOR AMAZON PRIME!
KLIMACO COOKING KORNER FOOD PAGES LINKS PAGES BBQ PAGES AND MORE
KLIMA CO COOKING KORNER OUR RECIPES PAGES LOT'S OF PAGES
HOT LINKS PAGES THE MAIN BIG LINKS PAGES
COMPUTER HOT LINKS WHERE TO GET THE HOT DEALS!!
NEW !!RETAILERS ONLINE JUST A FEW PLACES TO GO
GOT LOST?? SEARCH THIS SEARCH ENGINES THE NET
ELECTRONICS LINKS PLACES TO GO AND MORE INFO HELP PAGES TOO!!
CASINO LINKS AND LOTTERY TOO! HELP PAGES, HOW TO PLAY THE GAMES, CASINO AND LOT'S MORE!
GET A JOB!
HOT JOBS LINKS!

JOB SERVICE ON LINE

GOOD JOB LINKS HERE!
IOWA AND OTHER STATES TOO!!



THEY OWN LOT'S OF COMPANY'S!!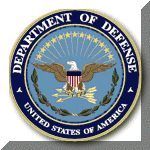 Casino Jobs Network
NATION WIDE AND IOWA TOO!

The Human Resources Interview

At the end of a job interview, the human resources manager
asked a young engineer, "And what starting salary are you
looking for?"

To which the engineer replied, "About $125,000 a year,
depending on your benefits package."

The interviewer replied, "Well, what would you say to a
package of five-weeks vacation, 14 paid holidays, full medical
and dental insurance, a company matching retirement fund up
to 50 percent of your salary and a company car leased every
two years, say a red Corvette?"

The recent college grad sat up in amazement. "Wow, are
you kidding?" he asked.

"Yeah," the interviewer replied, "but you started it."